Back when the Sketchbook, Gadgetry, Powerless Pointers, and Engine Info columns were run, there were very few pre-built models, and there simply was not as much available in the way of hardware and specialized modeling tools. We were still a nation of designers and builders. The workforce was full of people who worked on production lines, built houses and buildings with hand tools, and did not have distractions like Nintendos and X-Boxes. Remember that plastics were not common material until the early 1950s and the transistor wasn't invented until late 1947.
This edition of Sketchbook includes tips on how to properly terminate control lines, how to plumb multi-engine models so that when one engine stops running, the fuel flow is interrupted to the other and assuring that it will stop as well. It also has a good idea for how to control flaps on a high wing control line model.
This page has links to every edition of Sketchbook that I have so far.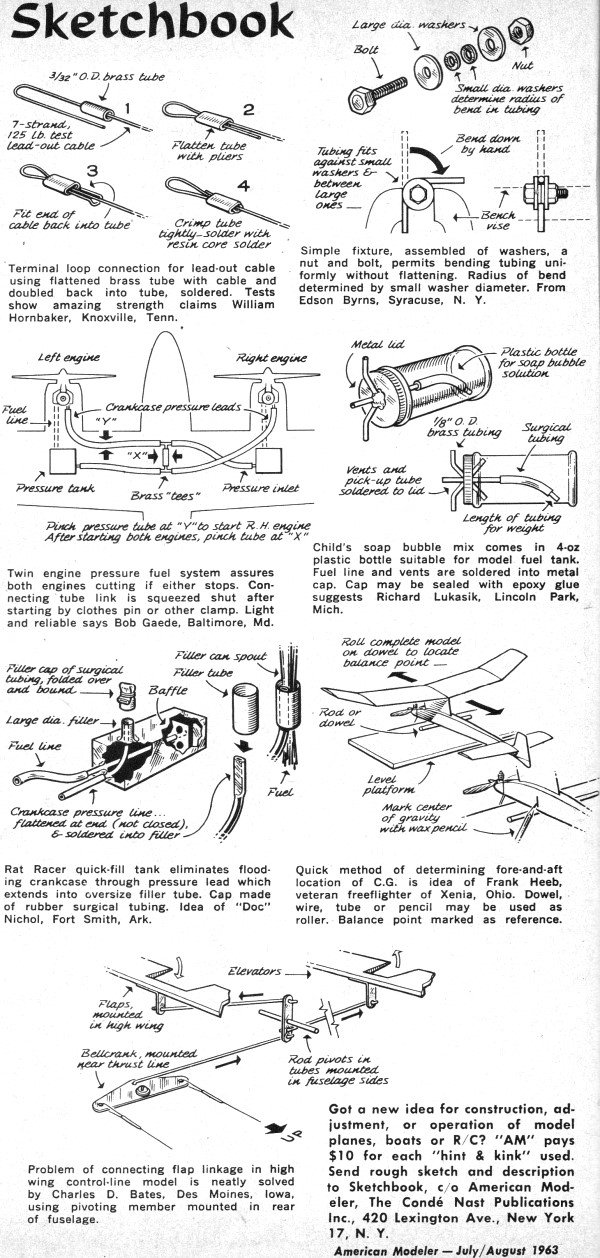 Sketchbook - Model Building Tips July/August 1963 American Modeler
Posted September 1, 2012