Airplanes & Rockets

Carpe Diem!

(Seize the Day!)

Even during the busiest times of my life I have endeavored to maintain some form of model building activity. This site has been created to help me chronicle my journey through a lifelong involvement in model aviation, which all began in Mayo, MD ...

Webmaster:

BSEE - KB3UON

Family Websites:RF Cafe | Equine Kingdom

All trademarks, copyrights, patents, and other rights of ownership to images and text used on the Airplanes and Rockets website are hereby acknowledged.
May 1968 American Aircraft Modeler

Table of Contents
May 1968
Vol. 66, No. 5
Cover Photo: In mint condition, the Mailwing - from the 1927-1931 era - is the property of Shannon Airport, in Fredericksburg, Va. It is one of a number of historic aircraft in the airport museum. Ektachrome by Frank Pierce.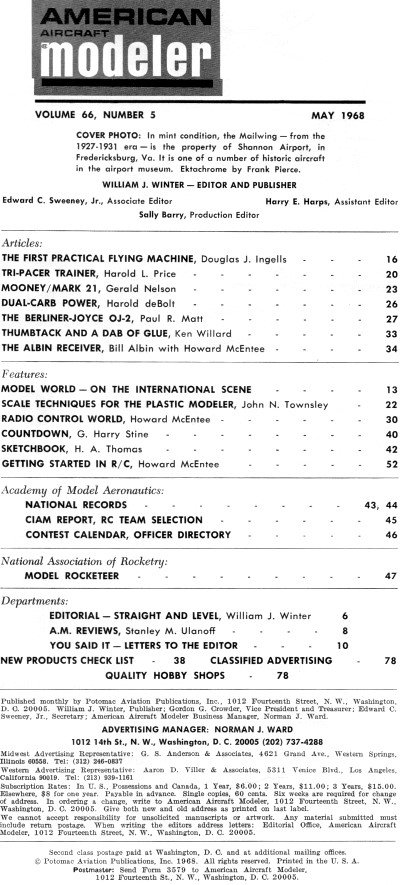 Posted August 9, 2011