Occasionally, the Academy of Model Aeronautics (AMA) would publish a current list of chartered clubs in the American Aircraft Modeler magazine. Here is that list from the February 1971 edition. Check out some of the club logos - notice the vacuum tube in the Chicagoland RC Modelers logo? Was your club in existence then, or did you belong to one that no longer exists?
ALABAMA

ARIZONA
ARKANSAS
CALIFORNIA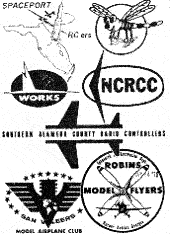 COLORADO
Flying Pirates, Thomas Kaster Box 1711. Aspen 81611
Jefco Aeromodelers, A. C. Park, 5312 W. Roxbury Pl., Littleton 80120
Magnificent Mountain Men, A. Gieskieng 1333 So. Franklin, Denver 80210
Mile Hi RC Club, William Horton, 6874 S. Franklin Circle, Littleton
Model Museum Flying Club, C. Warren 3010 3rd se., Boulder 80302
Pikes Peak RC Club, Tom English, 1311 N. Weber, Colo. Springs 80903
CONNECTICUT
Bristol Hornets MAC, Charles -Tice, 23 Manor Rd., Plantsville 06479
Central Connecticut RC, Richard Coan, 19 Saddle Hill Circle, Newington 06111
Connecticut Prop Jockeys, Gene Belluce 53 Willard St., Hamden 06518
Flying Aces Club, David Stott, 66 Bankside St., Bridgeport 06606
Hornets MAC, Phil Frechette, 183 Sonstrom Rd., Bristol 06010
Middlesex Aero Modelers, R. Doak, 389 Main St., Portland 06480
Northern Conn. RC Club, H. Wainauski P.O. Box 205, E. Grandby 06026
Northeastern Drone Society, Ray Hamel Route #6, Columbia 06237
Nutmeg RC Flyers, William Birks, 20 Shelley Rd., Meriden 06450
RC Club of Connecticut, William Wargo Sport Hill Rd., Redding 06896
RC Prop Busters, Michael Wagner, 45 Roseleah Dr., Waterford 06385
Simsbury RC Club, Robert Barney, Sr. 2 Russell Lane, Simsbury 06070
So. Conn. Aero Modelers, Ronald Evans 19 Hillcrest Ave., Hamden 06514
Trumbull RC Club, Brian Chapman, 74 Johnson St., Trumbill 06611
Valley RC Club, William Jensen, Jr. 192 Prospect St .. Ansonia 06401
Wallingford RC Assn., James Malerba 38 Hill Ave., Yalesville 06492
DELAWARE
Delaware RC Club, Morton Spielman 1600 Rodney Dr., West Chester, Pa.
Dover Mosquitoes, William Gottorf PO Box 336, Dover 19901
Flying Blue Hens, Stephen Bailey, 1125 Bardell, Sherwood Pk., Wilmington
DISTRICT OF COLUMBIA
See Maryland and Virginia listings.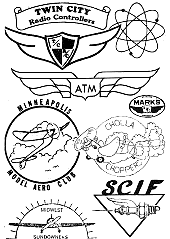 FLORIDA
Aero Modelers of Perrine, Elmer Riggin 9022 Tiffany Dr., Miami 33157
Broward Co. RC Club, H. Winchester, Jr. 141 S. State Rd. #7, Plantation 33314
Bucaneer 'Flyers, Denice Haefner, 1841 Highland n-, Fernandina Ech.
Darrel Morgan Memorial Miramar Opti-mist Aeromodelers, Keith Holland 7805 W. Lasalle Blvd., Miramar 33023
Daytona Beach RC Assn., Joan Calder 1349 Bird Ave., Daytona Beach 32014
Dixie Maxers, Harry Grogan, 1661 St. Paul Ave., Jacksonville
Eglin Aero Modelers, Donald Lemen, 108 B Elm Drive, Elgin AFB 32542
Ermac Eagles, John A. Krutz, 76 Kenilworth Ave., Ormond Beach
Finger Crackers, Gerald Ross, 1189 Johnson St., Eau Gallie 32935
The Flying Penguines, Kevin Claramunt 1071 Suemar Rd., Dunedin 33538
Gulf Hawks MAC, David Hallas, 1875 66 Ave. North, St. Petersburg
Imperial RC Club, Louis Lavine, 200 Collier Dr., Winter Haven 33880
Indian River Kontrol Soc., James Bloor 1917 Cedarwood Dr., Eau Gallie 32935
Jacksonville Free Flight Team, F. Carney 1839 Loyola Dr., Jacksonville 32218
Moonport Modelers, Robert Wunder 1319 Vista Terrance, Titusville 32780
NAME, Art Noramn, #25 3131 E. Tamiami Trail, Naples
Orlando Aero Bats, Jeff Davis, 28 Randia Dr., Orlando 32807
Palm Beach Aeronauts, David Thomas 2193 Fla-Mango Rd., W. Palm Beach
Palm Harbor Circle Burners, C. Hartranft P.O. Box 549 M., Palm Harbor 33563
Pensacola Aeromodelers, Tony A. Biles 6405 E. Shore Dr., Pensacola 32505
RC Club of Jacksonville, Lindsey Grey 2357 Pine Summit Dr. E., Jacksonville
Sarasota Piston Poppers, Ronald Coleman 6234 aline Ave., Sarasota 33581
Seminole RC Club, Paul E. Speh, Jr., 1905 High Rd., Tallahassee 32303
Southern Aerobatic KS, Dwight Baker 2226 11th Lane, Vero Beach 32960
Spaceport RC, William Lang, 1452 Windward Dr., Eau GaBie 32935
Suncoest Aero Modelers, Peter Strayer 2337 Eastwood Dr., Clearwater 33515
Tampa RC Aircraft Club, Phil E. Cota 4926 E. Broadway. Tampa 33621
Tropic Aeros RC Club, Charles R. Quick 1975 NW 36th, Miami 33142
GEORGIA
Albany MAC, Frank E. Watson, 101 Marian St., Albany 31704
Atlanta RC Club, J. B. Weston, 4202 Fontana Court, Tucker 30084
Cobb County RC Modelers, Ronald Reed 916 Piedmont Circle NE, Marietta
Cobb County Sky Rebels, Jimmie Smith 220 Worthington Dr., Marietta 30060
Coastal Empire RC Soc., Van Swindelle 3618 Oakland Ct., Savannah 31404
CSRA Flyers, Wayne Wallace, 2124 Rozier Rd., Augusta 30906
Dixie Maxers, George Perryman, 970 Concord Rd., Smyrna 30080
Flying Griffins, John McMillan, 406 Springview Dr., Griffin 30223
Gainesville Hall MFA, Bryce Holcomb 3512 Broad St., Chamblee 30341
Golden Isles RC Club, Addison Clark 126 Arthur Moore Dr., St. Simons Isl.
Robins Model Flyers, Leo Fourman, 100 Arrowhead Trail, Warner Robins
South Atlanta RC Club, Keith Mansfield 6776 Green Meadow Lane, Morrow
HAWAII
Aloha RC Club, Lou Cislo, 46-323 Kahukipa St., Kareake 96744
Hawaii RC Club, Gary Winterbottom 44-011 Aina Moi Pl., Kaneohe 96744
Kapiolani RC Club, Edward Kuramoto 806 17th Avenue, Honolulu 96816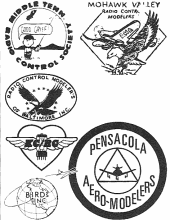 IDAHO
Banana Belt Balsa Butchers, Ron Michael 1735 Richardson, Lewiston 83501 Boise
MAC, Patrick St. Johnson, 913 So. Owyhee, Boise 83705
Palouse Ridge Runners, John Smetana P.O. Box 65, Moscow 83843
ILLINOIS
Aero Angels Inc., Charles Bauer 4944 N. Orange, Norridge 60656
Aero Bats MAC. Edward Walker Box 451, Salem 62881
Aero Telemechanics Inc., John Burns Jr. 827 S. East Ave., Oak Park 60304
Alton Area Thunder Bolts, Elbert Oberts 3501 Bloomer Dr., Alton 62002
Belleville Flyers, Dallas Armstrong, 13 Hanley Dr., Belleville 62223
Buffalo Grove Red Barons, Mike Berkson 707 Walnut Cane, Schaumburg 60172
Champaign County RC Club, Bob Miller 408 E. Mumford Dr., Urbana 61801
Champaign-Urbana Aeronauts, M. DeWet 1501 Hillcrest. Urbana 61801
Chicago Aeronuts, Robert McCarthy, 4528 Lincoln Ave., Rolling Meadows
Chicago Model Masters, Harry Higley, 433 Aquilla Dr., Glenwood 60425
Chicagoland RC Modelers, F. Lindgren 3622 N. Marshfield Ave., Chicago 60613
Chicago Scalemasters, Lionel Lusardi 1701 South 7th Ave., Maywood 60153
Cisne Flying Aces, Allen Dickey, Route #2, Cisne 62823
Decatur Blunder Birds, Larry Bien 2107 E. Whitmer, Decatur 62521
Dekalb Cloud Dusters. Lester Farrer 504 E. Roosevelt St., Dekelb 60115
DuPage Thermal Riders, ConnleDraayer 832 Lyford Lane, Wheaton 60187
East Side RC Club, Ray Bittick, 72 Circle Dr., Edwardsville 62025
Flying Fools MAC, Richard Walters, 850 5th Ave., Geneva 60134
Freeport MAC, H. James Hainke, 815 W. Hamilton, Freeport 61032
Illinois Model Airplane Club, Peter Sotich 3851 West 62nd Place, Chicago 60629
Illinois Valley RC Club, Pete Chiavene 625 Bluff Street, Streator 61364
Kishwaukee RC Flyers, E. Hindenburg 1207 Wild St., Sycamore 60178
Lakeshore RC Club, Harold Woodruff 1135 Dodge, Evanston 60202
Lily Lake Air Knockers, Wayne Morrison R.R. #1, Box 218, St. Charles 60174
Northwest RC Club, David Heller, 835 N. Dunton Ave., Arlington Hts.
Oakaw Valley RC Club, Fred Johnson 420 West Court St., Paris 61944
Pelican MAC, Robert Elman, 17707 Burnham Ave., Lansing 60438
Palos Park RC Club, Joe Slezinger, 8059 So. Neva Ave., Oak Lawn 60459
Plug Burners, William Howard, 1613 Bradford Lane, Normal 61761
Prop & Wing MAC, Richard Dooley. 2303 Grand Ave., Waukegan
Quincy Flying Falcons, Lloyd Boden Jr. 507 Vermont St., Quincy 62301
RC Club of Chicago, Jerry Worth, 118 E. 144th Ct., Harvey 60426
Red Barons, Michael Berkson, 707 Walnut Lane, Schaumburg 60172
Rockford Aeromodelers, Phil Harter 1304 Terry Rd., Rockford 61108
Sentral Ill. Radio Society. Bob Ogden 507 E. Popular, Normal 61761
S KAT, Alan Parshall, 2705 Illini, Waukegan 60085
Skylarks RC of Ill., Richard Swindell, 90 N. Wolf Rd., Wheeling 60090
Springfield Sunday Fliers RC. G. Lauder 2300 W. Lawrence Ave., Springfield
Suburban Aero Club Dr. L. Fennoy, 210 Ash St., Park Forest 60466
Tree Town Modelaires, Owen Arnold 2834 Grissom, Downers Grove 60515
Tri-City Sky Steelers, Bob Myers, RR #1, Box 187 Sandy Shore Dr., Granite City 62040
Tri Village Fliers, Wayne Knaust, 5054 River Lane, Winfield 60190
Wayne County -l-H'ers, Norman Dickey RR #2, Cisne 62823
West Suburban RC'ers, R. Hilger, 311 Clinton, Elmhurst 60126
Woodland Aero Modelers. Owen Arnold 2834 Grisson Ct., Woodbridge 60515
INDIANA
Converse RC Flying Club, Norman Doud 1213 Doud Dr., Kokomo
Eastern Ind. RC Assn., Joe Fallon Jr. 1720 E. Main St., Richmond 47374
Evansville RC MAC. Carl Jarvis, 1628 E. Blackford, Evansville 47714
Flying Bottle Neck Club, Don Case Box 538, Monroeville 46773
Flying Circuits Inc., Tom Thompson, 1711 Grover Lane, Ft. Wayne 46805
Griffith Barnstormers, A. Wright, 231 N. Jay St., Griffith 46319
Hamilton Flying Modelers, Paul Bennett 5745 Susan Dr. East, Indianapolis
Indianapolis RC Modelers, B. Peck, Jr. 650 N. Oxford St., Indianapolis 46201
Indianapolis Westside RC Mod .E. Boos 4708 Orlando Ct., Indianapolis 46208
Lafayette Cloud Jockeys, Bob Hoover 1033 Southlea Dr., Lafayette 47905
Maple City Modelers, Charles Stoner, 312 River Vista Dr., Coshen 46562
Midwest Sundners. Flying Club, J. Wallin R#3, Box 159A. Chesterton 46304
Monroe County RC Club, Stephen Staub 3121 S. Rodgers, Bloomington 47401
Muncie Controliners, John McDonald Box 384. Daleville 47334.
Northern Indiana MAA, Don Lambert 301 S. Court St., Crown Point 46307
Screaming Eagles, T. F. Horrigan, 618 Sunrise Dr., Plainfield 46169
Tri-Valley RC Club, Jerry Smith, 16390 Chandler Blvd.,
Mishawaka Wabash Valley RC Modelers, A. St. Clair 69 Graham Ave., Peru 46970
Warsaw Aero Modelers, Jerry Kay, 903 E. Canal, Winona Lake 46590
Whitewater Valley RC, E. Schrezinger 418 W. 21 St., Connersville 47331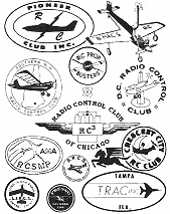 IOWA
Balsa Busters, Ken Taylor, 1600 Grand Ave., Council Bluffs 51501
Black Hawks RC Pilots Inc., R. L. Bullis 13 Bruce Lane, La Porte City 50651
Davenport MAC, Inc., Ronald Norgard 2324 W. 29th, Davenport 52804
Des Moines Modelaires, Woody Salkeld 2800 Fleur Dr., Des Moines 50315
Dodger RC Club, E. M. Milenberg, 1278 7th Ave., No., Fort Dodge 50501
Flying Red Barons, Andrew Kerkhoff 1112 Des Moines, Keokuk 52632
Hawkeye Model Aviation, Bob Gehring, 2401 Killimanjaro Dr. NE, Cdr. Rapids
Model Manglers of Iowa, Wayne Groth 4806 SW 4th, Des Moines 50315
Muscatine RC Unlimited, Dan Knox, 1308 Fillmore, Muscatine 52761
KANSAS
Central Aeromodelers Society, J. Kraft 1707 Jenkins, Marysville 66508
Hi Planes RC Club, Lester Rodgers, Box 133, Jetmore 67854
Mid America RC Society, Dale Sawyer 1937 Simmons, Salina 67401
Shawnee Mission Cloud Busters, Ken Wilson, 10915 W. 59th Terr., Shawnee Mission
Shawnee Mission RC Club, W. Stuckwisch 6107 Melrose Lane, Shawnee Mission
Wichihawks, Michael Tallman, 3014 Exchange, Wichita 67217
Wichita RC Club, Melvin Gassert, 1421 Prairie Lane, Derby 67037
KENTUCKY
Central Kentucky RC Club, H. Lemay 221 North Limstone, Lexington 40502
Lexington MAC, William Barr, 2000 Larkspur, Lexington 31415
Syntonic Aero Club, Don Witt, 141 Ohio Avenue, Fort Thomas 41075
LOUISIANA
Acadian RC Club, J. H. Munnerlyn, 409 Marrell Drive, Lafayette 70501
Dyna Soarers MAC, Alben Seither Jr. 7520 Weaver St., New Orleans 70127
Shreveport Area RK, James Monk, 574 Janet Lane, Shreveport 71106
MARYLAND
Aero Masters MAC, Frank Foight, Box 800, Severna Park 21146
Baltimore Aero Craftsmen, Howard Weil 3606 Monterey Rd., Baltimore 21218
Chesapeake Bay RC Club, Q. Weaver 8466 Greenway Rd., Pasadena 21122
Cumberland Aircraft MS, Charles Jones Bowling Ave., B. Green, Cumberland
D.C. Maxecuters, Patty Thornhill, Route #1, Mt. Airy 21771
DC/RC Club, Inc .. Richard Johnson, 3717 Leverton St., Silver Spring
Flite Streaks Model Club, A. Horner 1931 East Field Rd., Baltimore 21222
Flyaway RC Club, Paris White, RRT 2, Box 247, Waldorf 20601
Frederick MAC, John E. Patton, Route #5, Frederick 21701
Meade Modelers, William Laslo, Attn. M22, National Security Agency, George Meade 20755
Mid Atlantic RC Society, Paul Ennis, R. #6, Parker Rd., Box 88, Salisbury
National Capitol MAC, Howard Bizzell 1500 Kanawha St., Apt. 103, Adelphia
Pegasus RC MAC, Giles Shillingberg, 26 Scott Hill Dr. Hagerstown 21740
Prince Georges RC Club, J. Lawrence, Jr. 8451 Glendale Rd., #T1, Greenbelt
RC Modelers of Baltimore, James Green Route #2, Box 116, Phoenix 21131
Rhody Aero Guidance Soc., 109 Strathcon Way, Luthnersville
Suburban Maryland MAC, Ray Vojtko 17124 Downing St., #302, Gaithersburg
Westminster Aero Modelers, C. Rudisill 69 Sycamore, Westminster 21157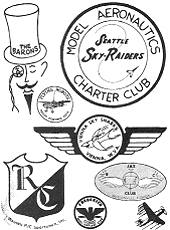 MASSACHUSETTS
Berkshire RC Flying Club, Dave Pryde II 127 Maplegrove Ave., Pittsfield 01201
Cape Ann RC Model Club, Robert Smith 239 Central St., Rowley 01969
Charles River RC, Alan Spievack, M.D., 6 Old Dee Road, Cambridge 02138
Chelmsford RC Modelers, Tom Shipko 113 Graniteville Rd., Chelmford 01824
Franks MAC, Frank Baptista, 172 Coffin Ave., New Bedford 02740
Hampshire Co. Radio Con., R. Yarrows, 5 Moody Bridge Rd., Hadley 01035
Lawrence Air-Istocrats, Joe Lambert 80 Manchester St., Lawrence 01841
New England RC Modelers, R. Meisner 63 Jerome Ave., Auburn 01501
N. Attleboro Prop Twisters, Lee Jenkins 56 Sims Ave., Seekonk 02771
N. Plymouth Balsa Bugs, Leo Wirzburger 92 Nicks Rock Rd., Plymouth 02360
Northshore MAA, Robert Colozzo, 28 Corinthian Rd., Somerville 02144
Pioneer Valley RC Club, Tony Borgatti 206 Mountainview, E. Longmeadow
Precision Modelers Assn., Phil Hinson, 26 Bates Ave., So. Weymouth 02190
South Shore RC Club, Ronald Giacobbe 16 Broad St. Randolph 02368
Springfield RC'ers, William Sargent, 288 Circle Dr., W. Springfield 01089
Valley Thunderbirds, Roland Houle, 70 Knox St., Springfield 01105
MICHIGAN
Aero Radio Club, Alvin Heitchler, 6050 Lancaster Dr., Flint 48504
Ann Arbor Airfoilers, Richard Bremer 3249 Lockridge Dr., Ann Arbor 48104
Ann Arbor RC Falcons, J. Marshall 1425 Saunders Crescent, Ann Arbor
Detroit Balsa Bugs, Walter Hartung 14759 Kilbourne Ave., Detroit
Flying Robots RC Club, Joe West, 36219 Dover, Livonia 48159
Indian City RC Club, Darrell Daly, 9684 Elm St., Taylor 48180
Jackson RC Club, Mike Muelikin, Jr. Hobby Hub, 222 Frances,
Jackson Lansing Flying Aces Inc., Milton Stevens 1610 Gordon Ave., Lansing 48910
Lapeer RC Assn., Charles Lamar, 425 East St. Clair St., Almont 48003
Livonia Ribcrackers. John Rogers, 838 Flowerdale. Ferndale 48220
Michigan RC Society, Bryant Wilson, 30359 W. 11 Mile Road, Farmington
Midwest RC Soc., Robert Williams, 1359 Hollywood, Grosse Pointe Woods
Pontiac MAC, Gary Putman, 468 Algene Dr., Lake Orion 48035
RC Club of Detroit, Helen Brett, 18864 Millar Rd., Mt. Clemens 48043
Saginaw Sodbusters Model Club, Don Tait 118 S. Michigan, Saginaw 48602
Saginaw Valley RC Club, Gerald Gill, 2020 Lone Rd., Freeland 48623
Seaway RC Club, Don Wilson, 1775 Manz, Muskegon 49442
Signal Seekers RC Club, Francis Hubel 31505 Alvin, Garden City 48135
St. Clair Shores Modelers, Sam Giacchina 30737 Primrose Dr., Warren 48093
St. Paul MRC Club, Paul Costello, 2539 15th Ave., No. St. Paul 55109
Strathmoor Model Club, Dennis Adamisin 224 Fairfax, Taylor 48180
The Basketcases, Kenneth Hauser, 7345 Hawthorn, Westland 48185
Whirlwinds of SIM, Charles Ellis, 3383 Valleyview, St. Joseph 49085
West Godwin Hobbies RC Flyers, F. Pulte 1545 Iowa St., SW, Wyoming 49509
MINNESOTA
Central Minn. RC'ers, Donald Schibel 708 No. 27th Ave., St. Cloud 56301
Elk River RC Club, Craig Lamatson R.R. #2, Elk River 55330
F.M. Skylarks. Maurice Floden, #7 Dilworth Ct., Dilworth 56529
Minnesota MAC, Willard Anderson 302 Park Ave. #30, Elk River
Minn. Piston Poppers, Inc., J. Welliver 7525 59th Pl., No., Minneapolis 55428
Rochester AMC, Dick Dorman Jr., 915 7th Ave., N.W., Rochester 55901
St. Paul Model RC'ers, P. Stapleton 5548 27th Ave. S., Minneapolis 55417
Twin City RC Inc., Wayne Jaax, 2328 N. Brookview Dr., Minneapolis
Twin Ports MAC, David Payson, 820 E 9th St., Duluth 55805
MISSISSIPPI
Capital City RC Club, Frank Ruscio 814 Brandon Ave., Jackson 39209
Meridian RC Club, William Dodge 5102 Mosby Rd., Meridian 39301
MISSOURI
Central City RC MAP, Willie Kizine 3543 Bales, Kansas City 64128
Hot Heads MAC, John Moll, 4501 St. Leo, St. Ann 63074
Indian City RC Club, Earl Hickman, 16037 McCann, Southgate 48192
Kansas City RC Assn., Bob Rodkey, 4411 Gillham Rd., Kansas City 64110
Kansas City No. Knights, G. Thompson 1114 E. 44th St., N. Kansas City
Kirkwood Thermaleers, Robert Hotze 673 Craigswoods Dr., Kirkwood 63122
Lafayette Esquadrille, August Vogee. Jr. 703 Connie Lane, Manchester 63011
McDonnell Free Flight Club, Bill Moody 7770 Wooddale Lane, Normandy 63121
McDonnell RC Club, Richard Palmer, 9111 Meadowbrook, Overland 63114
Signal Chasers RC Club, W. M. Norris 144 So. Elm Ave., Webster Groves
Sky Devils of Kansas City, James Dunkin 10411 E. 39th Terr., Kansas City
Spirits of St. Louis, Carl Raab, 17 Rolling Hills, Florissant 63033
St. Charles Phantom Flyers, Edwin Gross 431 Vine, O'Fallon 63366
St. Louis Yellow Jackets, Art Schaefer 4206 Virginia, St. Louis 63111
MONTANA
Big Sky RC Modelers, Steve Crandall 4166 5th Ave. So., Great Falls 59401
Billings Flying Mustangs, William Poehls 2511 Howard Ave., Billings 59102
Cut Bank Sky hawks, Dean Hoefner, Box 1254, Cut Bank 59427
Helena Flying Tigers, Ernest Pearce, Box 151, East Helena 59635
NEBRASKA
Aero Design Flying Club, Randall Moore 1120 N. 41st Street, Lincoln 68507
Hastings Skylarks, L. J. Schmidt, P.O. Glenvil 68941
Mid Nebraska MC, James Banks 1605 7th Ave., Kearney 68847
Orbiting Eagles of Greater Omaha, F. Griffith. 8834 Lake. Omaha
NEVADA
Reno RC Club, William Taylor 4600 Azalea Dr., Reno 89502
NEW HAMPSHIRE
Concord Aeroguidance Soc., Garner Prest 24 Rumford St., Concord 03301
Southern N. H. RC Club, Bill Fitzgerald 205 Wilkins St., Manchester
NEW JERSEY
Berkeley Blade Busters, Greg Jones, 211 Lorraine Dr., Berkeley Hts. 07922
Bergen County RC Club, Roy Luyster 617 Briarcliff Ave., Maywood 07607
Burlington County Re Club, J.R. Imhoff PO Box 121, Rancocas 08073
Central Jersey RC Club, Dick Plavincky 1746 Holly Rd., North Brunswick 08902
East Coast Indoor Modelers, E. Radoff, 61 Spirngbrook Rd., Livingston 07039
Edison Recreation MAC, Robin Crawford 98 Idlewild Rd., Edison 08817
Esso Engineering Club, J. S. Clarke, 419 Manor Ave., Cranford 07016
Garden State Circle Burners, Mike 'Iuro 43 Old Orchard Ct., Cedar Grove 07009
Jersey Aircraft Modeler, G. Snyder III 283 S. Fellowship Rd., Maple Shade
Jersey Coast RC Club, Henry Ruddy, 176 Halgren Crescent, Haverstraw
Jersey Tailwinds. Fred Smalfue, 246 Mercer Ave., Bellmawr 08030
Kearfott RC Modelers, Paul Sauvin, 500 McBride Ave., West Paterson 07424
Lakeland RC Club, E. Norman Ellison, 855 Devon St. Kearney 07032
Mercer County RC Society. Gary Kalona 1049 Hughes Dr., Trenton 08690
Middlesex Modelers Inc., Herbert Kurz 234 Oneida Place, N. Plainfield 07060
MisGuided Missiles, Roger Johnson, 15 Acorn Dr., Bridgeton 08302
Monmouth MAC, Inc., James Crouch, 60 McCambell Rd., Holmdel 07733
N. Jersey RC Club, Dave Jaggie, La Salle Ave., Hasbrouck Hts. 07604
Oakland RC Club, Walter T. Young, 594 Franklin Ave. Franklin Lakes
Rockaway Valley RC Club, E. Hoffman 158 Carpenter St., Belleville 07109
Rockland County RC Club, Leon Audino 254 Glen Rd., Woodcliff Lake 07675
Sky Furys M.A. C., L. Peters, 248 E. Howard St., Clayton 08312
South Jersey Aeromodelers, Paul Haley Braddock Ave. Rd. 5, Hammonton 08037
Jersey Flyaways Inc., John J. Gamble, 603 State Rd., Mantua 08051
Thunderbirds, J. Florenzie, 34 Buttonwood Dr., Parlin 08859
Top O'New Jersey RC Club, H. Hatton Box 568, Hopatcong 07843
Tri County RC Club, Mike Sansone, 1375 Sioux Rd., North Brunswick 08902
West Jersey Radio Flyers, Hansel Hall 921 Newmens Lane, Somerville 08876
West Jersey RC Club, Tom Dyl, Apt. M-3, Jamestown Apt:, Blackwood
NEW MEXICO
Albuquerque RC Club, J.D. Wright 13315 Chico NW, Albuquerque 87123
Albuquerque Thunderbirds, Dick Shead 500 A Kentucky SE, Albuquerque
Clovis Mads, Charlie Meyer, P.O. Box 1592, Clovis 88101
Hobbs Aero Radio Kontrol, Jim Crosby 2022 Acoma Dr., Hobbs 88240
South West Aero Team, Ed Piggott 8711 Las Camas NE, Albuquerque
NEW YORK
Aeroguidance Society, Ralph Jackson 21 Holiday Hill, Endicott 13760
Aero RC of Syracuse Inc., C. H. Killam 8838 W. Shell mans Dr., Rd 1:1, Clay
Balsa Busters, Robert Andrews, 55 Ellsworth St., Hornell 14843
Blue Angels RC Club, Martin Meyer, 79 Charles St., New Rochelle 10801
Flying Knights of Hamburg, H. Doland 7144 Combs Dr., Hamburg 14075
Flying Knights MAC, Inc., Jean Hultberg Route I, Box 140, East Nassau 12062
Flying Rebels, Evert Ecklund, 75 Benson St., Jamestown 14701
Flying Sparks, Inc., Donald Jurusik 446 Wells Bt., Elmira 14901
Green Bush Pilots, Jean Hultberg, RFD #1-Box 140, East Nassau 12062
Golden Knights, Art Denard, 19 Clinton St., Geneva 14456
Hudson Valley RC. Inc., Fred Bange 64 Farm Rd., Briarcliff Manor, N.Y.
IBM RC & Model Club, Joe Luzzi, Apt. 40, Dutchess Apts., Van Wagner Rd., Poughkeepsie 12603
Island Model Plane Soc., Dick DeFr'ancis 134 Northfield Rd., Hauppauge 11787
Kingston Aeromodelers, Bob Thomson RT #1, Box 35 H, Rhinebeck 12572
Long Island Aero RS, George McCarthy 24 Birchwood Dr., Great River 11739
Long Island Drone Soc., Joe Holmes Jr. 216 Sherman St., Westbury 11590
Long Island RC Club, Bob Luhrmand, 6 Oatley PI., Commack 11725
Meroke RC Club, Inc., Morton Ross, 216 Broadway, Massapequa Pk. 11762
Midstate Modelers, Dennis Mead, Box #35, Cezenovio 13035
Modelers of Binghamton, Bill Johnson 833 W. Circle Dr., Vestal 13850
Mohawk Valley RC Modelers, Bill Smith 5536 Sunrise Terrace, Marcy 13304
N.Y. Sky Blasters MAC. Nestor Cortijo 182 South St., New York 10038
Niagara County RC MAC, Saul Green 3113 Lewistown Rd., Niagara Falls
Oswego Valley Model Airs, Phil Smith 4460 Verplank Rd., Clay 13041
Penn. Ave. RC Soc., Bernard Sanders 410 Broch 48th St., Far Rockaway
Queens County RC. Edmund Bernum, 119 Herman Ave., Bethpage 11714
RC Club of Rochester, Inc., Dick Smith 300 Steko Ave., Rochester 14615
HC Soc. of Marine Park, Martin Berman 2249 E. 28th se., Brooklyn 11229
Saratoga Co. Aeromodelers. Guy Cannon 322 A RD .#2 Traver Rd., Gansevoort
Sky Rovers RC. Dave Bowerman, 72 Buffalo St., Canandaigua 14424
Sky Scrapers, Roger Long, 3421 80th Street, Jackson Hts , 11372
STARS, Lon Sauter, 103 Brookfield Rd., Mattydak 13211
Squadrone Escarole, Inc., John Sbere 3240 Baker Ave., Bronx 10467
Suffolk Falcons, Wallace Zober, 1 East End Rd., Rocky Point 11778
Suffolk Wings MAC. Bob Smith, 33 Pleasant Ave., Centereach 11720
Sullivan County RC, Sy Appel, 59 York Ave., Monticello 12701
The Sky RC Pulsers of W. N.Y., D. Gordon 236 St. Lawrence Ave., BuHalo 14216
Thundervolts RC Club, Daryl Hull, 15 Service Rd., Schenectady 12303
Westchester RAMS, Don Kilgus, 8 Pondfield Dr., Chappaqua 10514
NORTH CAROLINA
Cherry Point MA Wing, Joe Muelane, Jr. 28 E. Moret Ave., Havelock 28532
East Carolina RC'ers, Cpt. Myron Rich 302 Beck St., Goldsboro 27530
Ft. Bragg MAC, Mike Disser, 314 Cartwright Dr., Fayetteville
Gastonia RC Club, Reid Bipe, 1710 Wildwood Rd., Gastonia 38052
Greensboro RC Modelers, Dave Pearce 805 W. Bessemer, Greensboro 27406
Hickory RC Club Prop Twisters, S. Teague 625 5th Ave., S.W., Hickory 28601
Kingston Aeromodelers Club, J. Cantu 705 Dixton St., Kingston 28501
Monroe RC Club, Dale Gaffney, 1247 Marlwood Terr. Charlotte
Montgomery Randolph RC Club, C. Pugh Box 455, R.F.D. #1, Franklinville 27248
Morganton RC Club. Winfred Shytle, Rt. #2, Box 4, Connelly Springs 28612
Prop-Twisters Model Club, G.F. Brumback 1201 Forest Hill Dr., Greensboro
NORTH DAKOTA
Red River Radio Control Club, D. Casey 335-A Teak Ave., Grand Forks AFB
OHIO
Canton Model Society, William Hulbert 174 Castle Blvd., Akron 44313
Capital City Controlliners, C. Hemmerly 5607 Sandalwood Blvd., Columbus
Central Ohio FF Club, Floyd Miller, 1313 Brookridge Dr., Columbus 43221
Cincinnati Aeromodelers, G. Vogeler 2873 Carroll Ave., Cincinnati 45211
CORKS, Robert Dye, 6118 Sedgwick, Worthington 43085
Darke County Aero. Assn., Dan Weaver 222 Markwith Ave., Greenville 11726
Dayton Buzzin Buzzards, Bill Keller 201 Ashwood Ave., Dayton 45400
Dayton Wingmasters, Val Dahlem, 6022 Hemingway Rd., Dayton 45424
Electronic Flyers, John Converse, 1822 Jamestown Dr., Mansfield 44906
Flying Aero Sport Team, Dick Rhoads 48 Brookside Dr., Brookville 45309
Flying Circuits, T. Thompson, RD #1, Clover Ct., Grenville 43023
FORKS, Charles Clark, 332 Reese Ave., Lancaster 43130
Goodyear MAC, Peggy Bolerata, 1192 W. Comet Rd., Clinton 44216
Jackson HC Club, H. C. Hertz, 4760 Village Lane, Toledo 43614
Lake Erie Gas Model Club, Dick Woodward 4818 Maplecrest Ave., Parma 44134
Lakewood Flite Masters, Robert Ivey, 5010 Longwood Ave., Parma 44134
Licking County RC Club, R. A. Hole, 202 Rose Ave., Mount Vernon 43050
Lorain County RC Club, George Larkin 168 Alexander Dr., Elyria 44035
Maple Hts. Skyliners, Craig Testuth, 5263 Homewood, Maple Hts. 44137
Northern Ohio FF Assn., Rudy Kluiber 2021 Lakeland, Lakewood 44107
Ohio Flying Aces, J. B. Peters, Jr., 315 Bradford Dr., Canfield 44406
Portage Aero Modelers, Francis Zu.ppan 222 Lowell Dr., Kent 44240
Prop Busters of Lake City, A. Matuszewski 1448 Sulzer Ave., Cleveland 44103
RC Short Circuits, H. Hanser, 4283 Maureen Dr., Youngstown 44511
RC Thermaliers, J. B. Merrill, Rt. #2, Box 58, Wheelersburg 45694
Shoo Flyers MAC, Steve Stanford, P.O. Box 89, Ohio City 45874
Skyhawks RC Club, Marvin Waggoner 5618 Norquest Blvd., Youngstown
Southern Ohio Aero Models, B. Salisbury Box 278A, Blanchester 45107
Southwest Ohio Free Flighters, C. Harper 207 Riverside, Loveland 45140
The Weak Signals RC Club, Don Belote P.O. Box 5772 Wernert Station, Toledo
Tri State RC Club, Stan Edwards, 610 Washington St., Coal Grove 45638
Trumble County RC Modelers, N. Flavell 4404 Victoria Terr., Warren 44484
Western Ohio RK Society, W. Lehn, 450 Deanville Dr., Dayton 45429
OKLAHOMA
Okla. City Controliners, Dick Cloud 4716 Judy Dr., Del City 73115
Ponca City RC Modelers, Norman Barnes 1712 Potomac Dr., Ponca City 74601
Ponca Pivot Pilots, Dale Courtney, 1918 North 5th, Ponca City 74601
The Oklahoma RK Society, S. Coffman 2516 N.W., 116th, Okla. City 73120
Tulsa Glue Dabbers Inc., John English 4233 E. 52nd Place, Tulsa 74135
OREGON
Eugene Prop Spinners, Gordon Rea 5025 Saratoga St., Eugene 97405
Flightmasters, Dick Wickline, P.O. Box 623, Klamath Falls 97223
Fly-A-Ways RC Modelers, Walt Brooks 15570 S.w. 79th, Tigard 97223
Portland RC Pilot Assn., F. Blacksmith 2254 S.E. Secaruthers, Portland 97214
Portland Sterdusters RCMC, D. Weigandi 4710 N.E. Simpson St., 97218
Rogue Eagle RC Club, Robert Hawkins 4790 Fern Valley Rd., Medford 97501
Salem RC Pilots Assn., Bob Ellison 1595 19th St. N.E., Salem 97303
The Falcons, Dennis Whitney, 19774 S. Midhill Dr., West Lynn 97068
Willamette Modelers Club, R. Stalick 2807 South Oak, Albany 97321
PENNSYLVANIA
Aircraft Modeler Assn., Jack Healey 2302 Solly Ave., Philadelphia 19152
Beaver County MAC, Larry Depaolis 1225 Harvey Run Rd., Freedom 15042
Brentwood Flying Aces, Robert Volk, 138 East Francis Ave., Pittsburgh
Bucks County RC Club, Joe Fox, 25 Lark Dr., Holland 18966
Carlisle RC Club, Dr. Richard Lave, 438 W. Penn St., Carlisle 17013
Delaware Valley RC Club, W. Cummings 24 Edgemont Ave., Clifton Hts. 19018
Ephrata RC Club, Dick Yeagley, 541 East Orange St., Lancaster 17602
Erie Model Aircraft Assn., Linley Reichel 3301 Cindy Lane, Erie 16509
Erie Model Controliners, T. Muve, 954 W. 21, Erie 16503
Fallen Angels, Doug Sorber, 209 Centennial St., Rahns 19426
Flying Dutchman MAC, Donald Scott 2001 Stone Mill Rd., Lancaster 17603
Glenside Air Scouts RC Club, J. Salisbury 2909 Joyce Rd., Roslyn 19001
Greater Erie Modeling Soc., V. Rapp, 3057 W. 24th St., Erie 16506
Greater Pgh. A.R.C.S., Ralph Manroe 1490 Henderson Ave., Washington
Golden Eagles, Donald Reed, 371 Southcroft Rd., Springfield 19064
Hedgehoppers MAC, Richard Mindler, 121 S. Tenth St., Quakertown 18951
Keystone Clippers RC Club, N. Bartko 2306 James Street, McKeesport 15132
Keystone RC Club, James Bachelor, 732 Longshore Ave., Philadelphia
Keystone RC Society, John Landis Jr., 704 Haldeman Ave., New Cumberland
Lancaster Co. RC Club, Dr. D. Weinberg 455 Sixth St., Columbia 17612
Laurel Highlands MAC, John Hathaway Woodmere Dr., New Stanton 15672
Lebanon Valley RC Club, Howard Rittle 207 N. R.R. Street, Meyerstown 17067
Lehigh Valley RC Club. J. Lamar Delp P.O. Box 2203, Allentown 18002
Levittown Flying Bucks, Bob Leishman 167 Goldenridge Dr., Levittown 19057
Mercer County MAC, Charles Tuck Route #3, Greenville 16125
Merco Macs, Wes Mitchell, 185 S. Mercer St., Greenville 16125
N. Hills Cloud Duster RC, E. Evermann 783 Thompson Run Road, Pittsburgh
Olean MAC, George Ward Jr., 155 Harrisburg Run, Bradford 16701
Penn-Ohio RC Society, Tom Allison, 322 Norwood Ave., New Castle 16105
Philadelphia Sky Pirates, Arnold Waldner 337 W. Durham St., Philadelphia 19119
Quaker City RC Club, Herbert Zemble 7716 Summerdale Ave., Philadelphia
RC Club of Erie, Richard Thaler PO Box 8132, Erie 16505
Science Park Aero RC Club, Al Neissner RD #1, Box 398, Boalsburg 16827
Skylarks of Sharon Pa., Charles Quinby 254 Prospect St., Sharon 16146
SPA ReS, Jay Gerber, 1142 Longshore Ave., Philadelphia
St. Mary Area Re Society, John Florio 123 Fourth St. St. Marys 15857
Susquehanna Valley RC, James Rechel Jr. 967 High Street, Williamsport 17701
The York Area RC Club, Jacques Buck RD #1, Green Briar Rd., York 17404
Tri County Wing Snappers, Inc., D. Klein 765 Lobelia Ave., Reading 19605
Tuscarora RC Club, John Klavinsky, 169 Penn St., Tamaqua 18252
Valley Forge §igpal Seekers, L. R. Laux 734 Hickory Lane. Berwyn 19312
Valley RC Model Club, Martin Kandelin 504 Second St., Athens 18810
York Line Tamers, Richard Denveq 2560 Sunset Lane, York 17404 .
RHODE ISLAND
Aquidneck RP Pliers, John Kroenert 349 New Meadow Rd., Barrington
Rhode Island Aeromodelers, B. Collins 11 Taft St., Cranston 02905
Rhody Aero Guidance Soc., Louis Peters 125 Summit St., Central Falls 02863
SOUTH CAROLINA
Catawba RC Modelers. W. McFadden 1154 Hermitage Rd., Rock Hill 29730
Charleston RC Society, Dennis Martin 1059 Harbor View Rd., Charleston
Dixie RC Flyers, Don A. Pardue, 44 Ward Circle, Aiken 29801
Greenwood Radio Aircraft, James Owens PO Box 354, Greenwood 29646
Montgomery Randolph RC Club, D. York Box 524, Pauleys Island 29585
Sumter M.A.C., Charles R. Johnson, PO Box 621, Sumter 29150
Western Carolina RC Club, Frank Queen 104 Clearview Ave., Greenville
SOUTH DAKOTA
Flying Eagles Model Club, Glenn Schmig 318 N. Highland, Sioux Falls 57104
Rapid City Propbusters RC, C. Besancon 4926 Pierre St .. Rapid City 57701
TENNESSEE
Coffee Air-Foilers, Lee Webster, 1000 Sycamore Circle, Manchester
Cumberland Flyers, James Petty 1310 Southern Pkwy., Clarksville
E. Tennessee RC Society, Chris Stoddart Rt. #4, Valley Lane, Clinton 47512
Memphis RC Club, L. T. "Buddy" Hard 5050 Poplar, No. 319, Memphis 38117
Memphis Prop Busters, Ricky Finney 4475 Kimball, Memphis 38117
Middle Tennessee RC Soc., H. Waechter 4428 Alcott Dr., Nashville 37215
Tennessee Valley RC Club, Bill Floyd III 520 Graham St., Chattanooga 37405
Tri Cities Aeromodelers. G. Earl Farrar 927 Malcolm Lane, Kingsport 37660
TEXAS
Abilene RC Society, R. L. Howard 4235 N. First St., Abilene 79603
Alamo RC Society, Kemp Solcher, Box 28381, Univ. Pk. Sta ., San Antonio
Amarillo RK Society, Bill Irwin, 3302 Lewis Lane, Amarillo 79109
Austin RC Association, Steven Frochner Rt. #8, Box 258, Austin 78703
Beaumont RC Club, S. Tobey, 301 Holly, Silsbee 77656
Cliff Cloud Climbers, C. McDonald 2523 Greenport, Dallas 75228
Corpus Christi Bees, Galen Stephens 705 John Lee, Corpus Christi 78412
Corpus Christi RC Society, Ron Crow 4521 Kostory, C.C. 78415
Cowtown Circle Burners, J. McKinzie 5117 Karen, Ft. Worth 76118
Dallas Aeromodeiers, Frances Wilson 3329-M.D. Love Freeway, Dallas 75224
Dallas RC, Larry Hyde, 607 Dublin Dr., Richardson 75080
Ft. Worth Plainesman, E. Turner, 2121 Huntington Dr., Arlington 76010
Flying Chaparrals, Steve Tift, 2310 W. Michigan, Midland 79701
Golden Triangle RC, Carlos Hill, 2508 Monterey St., Arlington 76010
Gulf Coast RC, Leroy King, 3303 Ripplebrook, Houston 77045
Gulf Coast RC Assn., H. Hickman 703 W. Gayle, Edna 77957
Houston Pylon Rae. Tm., A. Beerbower 4922 Cheena, Houston 77035
Houston RC Club, F. Truesdell, 6225 Indigo, Houston 77036
Key City Prop Twisters, Bob Green 2910 Vine, Abilene 79602
Manned Spacecraft Cen. RC, D. Hoffman 10210 Palm Shadows, Houston 77034
Northeast Texas MAC, T. Southern, 303 Eden Dr. #35, Longview 75601
Odessa Prop Busters, S. Hood, 4110 E. 37th, Odessa 79760
Plano Prop Poppers, R. Thornton, 1413 Janwood Dr., Plano 75074
Port Arthur Re, Dave Davis, 3509 8th St., Port Arthur 77640
Richardson RC, John Kelly, 323 Dogwood Dr., Richardson 75080
Rapid City Propbusters, Dick Duncan 813 Dickens Dr., Waco 76711
Texas A&M MAC, Paul Picket, RC Hobby World, 305 University Dr., College Station
Thunderbirds, R. D. McKeehan, 3700 Springdale Dr., Odessa 79760
VIRGINIA
American Eagle Flying Mod., W. Martin 1948 Richmond Ave., Woodbridge
Blue Ridge RC Modelers, Brock Henry 15 Bondurant St., Martinsville 24112
Brainbusters Model Club, Art Jessup 206 Harris Creek, Hampton 23369
Central Va. RC Assn., Richard Taylor, Rt. 1, Box 587, Lynchburg 24502
Commonwealth Min. Air. Soc., Jim Paul 309 Greenway Lane, Richmond 23226
Dahlgren MAC, Jerry Barnette, 49 Pendleton Rd., Frederickburg 22401
Danville Aeromodelers, R. Southard, 330 Starmount, Danville 24541
Fairfax Model Associates, Jerome Persh 4330 Wedgewood Dr., Annandale
Norfolk Aeromodelers, S. Ringo, 8400 Cape View Ave., Norfolk 23503
Northern Va. RC Club, James Daniels 2216 Sherwood Hall Lane, Alexandria
Richmond Area Re, Charles Foreman Jr., R.F.D. #4, Box 683 Mechanicsville
Roanoke Aero Guidance Society, N. Poff 1526 Monterey Rd., NE, Roanoke
Southeastern Va. RC Group, R. Felberg 1928 DeMetro Dr., Hampton 23363
Tidewater RC Club, James Raynor, 5529 Nashua Rd., Va. Beach 23462
WASHINGTON
Balsa Hawks of Renton, V. Graham 755 Edmonds Ave. NE, Renton 98055
Barons Model Club, Ray Kelleher, E. 928 39th Ave., Spokane 99203
Broadway Bod Busters, Don McKay 2222 Gilman Dr., Seattle 98119
Everett Radio Modelers Assn., K. Moore 4725 Castle Ln., Everett 98201
Kitsap Aero RC, Alvin Villwock, 1321 Warren Ave., Bremerton 98310
Mt. Ranier RC Society, Larry Sperberg 1601 S. Mason St., Tacoma 98405
Palouse Ridge Runners, D. S. Jackson 2504 Deane, Pullman 99163
Puget Sound Free Flighters, J. Chittenden 6101 Nyanza Pk., Dr., S.W.
Tacoma Radio Airplane Modelers of Seattle, Geo. Hickson, 11809 18th SW, Seattle
Seattle Radio Aero Club, Herschel Carter 18305-42nd PI. W., Lynwood 98036
Seattle Sky Raiders, Wayne Tatman 11524 15th Ave., Seattle 98125
Tacoma Model Aires, Keith Loutocky 1419 South 48th, Tacoma 98408
Toppenish Stunters, Laura Northrup PO Box 618, Toppenish, 98948
Tri City Modelers, Gerald Becker, 80 Whitten, Richmond 99352
Walla Walla Org. of RKers, John Briggs 1343 Tillamook, Walla Walla 99362
WEST VIRGINIA
Central W. Va. MC, John Johnson, Sr., RT #1, Box 214A, Weston 26452
Flyin Hillbillies, J. S. Hudnall, RT # 1, Box 136, Winfield 25213
Hill Hoppers Model Club, Allen Grimes 115 Glenwood Rd., Wheeling 26003
Mountaineer RC Club, Turner Trie Jr. 1501 Thomas Circle, Charleston 25314
Valley I.F.O.'s MAC, W. L. Seckman III 3000 Fernwood Ave., Moundsville
Vienna Sky Sharks MAC, Francis Fluharty, 504 21st St., Vienna 26101
WISCONSIN
Astro- Wings, Frank Deutsch, 633 Westridge Dr., Cedarburg 53012
Blackhawk RC Club, Donald Condon 1117 Woodman Rd., Janesville 53545
Bong Eagles (are you kidding me?!?!), Ray Kelch, Jr., 1164 So. Washington, Cedarburg
Circlemasters, James Kudla, 2012 S. 28th St., Milwaukee 53215
Freeport Model Airplane Club, Don Boss 2010 16th Ave., Monroe
Green Bay RUF Club, Robert Mongin 731 S. Webtser, Green Bay 54301
Lakeland RC Club, R. Wischer, RT 1 S-221 Lapham Peak Rd, Delafield
Madison Area RC Soc., Harvey Hensley Physics Dept.; Wis. State University
Milwaukee Area RK Soc., D. Chewning 2197 S. 79, West Allis 53219
Milwaukee Flying Electrons, K. Ehlers 2738 N. Cramer St., Milwaukee 53211
Tri-City RC'ers, Herbert Shultz, 1929 Jackson St., Beloit 53511
Wausau RC Sportsmen Inc., Dick Grasse 319 Raven Ave., Wausau 54401
WYOMING
Casper Airmodelers Assn., D. Williams 1400 Brookview Dr., Casper 82601
APO & FPO
Clark AB RC Modelers, Maj. Carroll, HQ 13 AF (Doe), APO San Fran. 96274
Huachuca Modelairs, Bill Weiss, USA SC TCN INF DIC 22JA, APO N.Y. 09757
Prop benders MAC, Ed Morris, 205-B 16th St., APO San Fran. 96553
Yawing Dead Stickers, Donald Thompson ACB1, Westpac Det (OPS), FPO Seattle 96601