In order to provide for a reasonable homepage loading time, it is impractical to just keep adding items to the top of the stack and keep all the old stuff there too. Therefore, I have created these Airplanes and Rockets Homepage Archives to maintain a historical snapshot of everything once on the homepage. Unfortunately, I did not think to keep a record until around Fall of 2009; I had just been deleting items from the bottom of the stack. No more, though. Hence forth, if you recall seeing something on the homepage but it is no longer there, please check out these archive pages. I also keep an archive of all the modeling news additions:
| 1 | 2 | 3 | 4 | 5 | 6 | 7 | 8 | 9 | 10 | 11 | 12 | 13 | 14 | 15 | 16 | 17 | 18 | 19 | 20 |
| 21 | 22 | 23 | 24 | 25 | 26 | 27 | 28 | 29 | 30 | 31 | 32 | 33 | 34 | 35 |
| 1 | 2 | 3 | 4 | 5 | 6 | 7 | 8 | 9 | 10 | 11 | 12 | 13 | 14 |

'Ring of Fire' Solar Eclipse on Thursday

Russian Space Junk Almost Destroys NASA Telescope

Solar-Powered Plane Begins Historic Cross-Country Flight
New App Measures Light Pollution Level

NASA Eyes Monster Hurricane on Saturn

Russia Now Charging NASA $70 Million Per Seat to Fly U.S. Astronauts
UAVs Powered by Laser over Fiber Networks
Bizarre Binary Star System Pushes Study of Relativity to New Limits

Memory Effect Now Also Found in Lithium-Ion Batteries
Solar Plane Rehearses for Coast-to-Coast Flight

Hubble Telescope Takes Stunning New Nebula Photo

Here's What the Big Bang Sounded Like

Kepler Telescope Spots Two Planets in Life-Friendly Orbit
Memory Effect Now Also Found in Lithium-Ion Batteries

When Digital Dust Is Gathered, Constellation May Be Muddled
Hawaii Approves Plan to Build World's Largest Telescope atop Mauna Kea

Google Chief Warns Armed Drones Will Soon Be in Hands of Terrorists

Nuclear Fusion Rocket Could Reach Mars in 30 Days

Sun Unleashes Biggest Solar Flare of the Year

NASA Satellite to Hunt for Planets Orbiting Other Stars

Sun's Magnetic 'Heartbeat' Revealed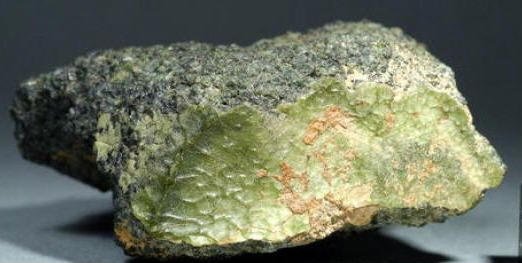 Green Meteorite May Be from Mercury
Man Gets 30 Months in Prison for Shining Laser at Plane

Amazon Expedition Pulls Apollo-Era Engines from Depths of Atlantic

FAA Grounds Local Aerial Photo Business

Rare Color Photos from 1942 of Flying Fortress Bombers and Crews of The Mighty 8th

In Open Source Rocket Competition, Collaboration Takes Off

Hydrogen-Powered Drone Completes Second Test Flight
Marines Add R/C Class to Camp LeJeune
The Blimps Are Back!
Chameleon Pulsar Baffles Astronomers
NASA Fires up Saturn V Rocket Engine (video)

Red Supergiant Star Betelgeuse Set for Collision with Strange Bar

Hybrid Wing Uses Half the Fuel of a Standard Airplane
Largest Spiral Galaxy Found
Big Sunspot Unleashes an Intense Solar Flare

Boeing Puts Vision to Work in Hybrid Electric Aircraft

Hypergravity Helping Aircraft Fly Further

Larger Than Life: Howard Hughes and the Spruce Goose

AMA Offering Custom Alphanumeric Membership Numbers
National Security Experts Go Rogue For "Drone Smackdown"
Archaeologists Explore Peruvian Ruins with Semi-Autonomous Drones

Gadget Freak Case #223: Rocket Records Its Own Flight

Key Test Tuesday For Hypersonic Flight

New Router Enhances Precision of Woodworking
10 Most Amazing Flying Machines Ever

UAV Flies on Laser Light

Blended Wing Body Research Aircraft Flies for First Time

How to Fly a [real] Helicopter - Upside Down
Curiosity 2 Weeks from Historic Landing on Mars

Synergy Low-Cost, Super-Efficient Personal Airplane in Development

UAV Battery Packs Could Allow Electric Planes to Fly Forever

FlyNano Electric Sea Plane Takes First Test Flight

Recovered Stuka Dive Bomber Becomes 1 of 3 in the World
Boeing's 'Ginormous, Hydrogen-Powered Uber-Drone' Takes First Flight

Pilot Takes Off on First Solar-Powered Intercontinental Trip

Amateur Rocketeers Plan Jubilee Launch Bonanza

Skydiving Without a Parachute - Into Cardboard Boxes
Vintage Spy Plane Gives High-Tech Drone a Run for Its Money
Engineers Develop Cheap Onboard Tracking System for UAVs

School Students Design Boats for Engineering Prize
Solar Plane Ends First Leg of Intercontinental Bid
Top Gun 2012 Video Interviews by Model Airplane News

SpaceX Scrubs Launch to ISS over Rocket Engine Problem

Mystery Object Nearly Causes Mid-Air Collision (R/C model suspected)